Town of Evansville - Water Treatment Plant Operator
Deadline August 31
---
The Town of Baggs is looking for a full-time water/sewer operator.
The operator will need a Level 3 Water, Level 1 Distribution, and Lagoon or Level 1 Wastewater licenses. Wages: $45,000 - $52,000 annually depending upon experience. Benefits include Wyoming Retirement, Health Insurance including dental and vision, and vacation and sick leave.
Please contact the Town of Baggs for an application 307-383-7335 or tbaggs@dteworld.com
---


The Town of Wamsutter, Wyoming is seeking a Public Works – Water & Wastewater Employee
Salary is dependent on experience and certifications.
This is a full-time position with benefits that include health insurance, retirement, vacation and sick leave.
---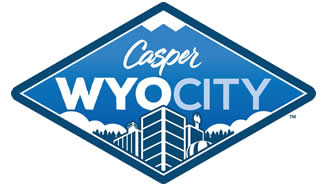 Job Opportunities City of Casper - Current Openings for:
Utility Worker I or II - Water Distribution & Wastewater Collection
Utility Supervisor - Water Distribution Garage
Waste Water Treatment Plant Operator I - IV
---
Town of Clearmont
Town Maintenance/Certified Water Operator
Part Time Position - We offer flexible hours and monthly insurance stipend.
Main Duties
Must obtain Level I Water Certification and Level I Wastewater Certification within one year of being hired
Performs maintenance and upkeep on all town properties as seasonally appropriate
Monitors and maintains Town landfill.
Prepares maintenance budget
Attends town council and other required meetings
Conditions of Employment
Valid Driver's License
Must be able to perform strenuous physical labor
Salary Range
Depending on experience and certifications
Appy to: Clearmont Town Hall in person or by email at clerk@townofclearmont.com
For more information, call 307-758-4465 or visit https://www.townofclearmont.com/