A Summary of Wyoming Association of Rural Water Systems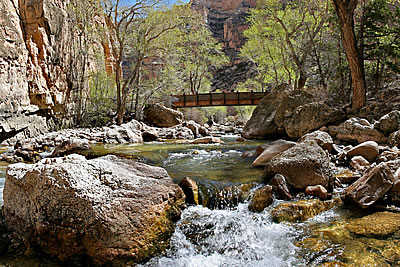 Wyoming Association of Rural Water Systems (WARWS) is a member driven, non-profit Association, affiliated with National Rural Water Association (NRWA). WARWS, NRWA and its state affiliates comprise the largest utility membership organization in the nation representing nearly 31,000 small and rural water and wastewater systems that serve over 1/3 of all Americans.
Wyoming Rural Water's mission is "To provide the assistance necessary to meet the needs of our membership and to ensure the protection of Wyoming's water - our most precious resource. By providing on-site, one-on-one technical assistance and training we can help community elected officials and operators with their commitment and their profession of providing "Quality on Tap!"
A volunteer five-member Board of Directors serving three-year terms governs our Association. These directors, who represent the five regions across the state, are elected during the annual business meeting held in conjunction with our spring technical conference. One director is elected to be our National Director and represent Wyoming at the national level.
We work in concert with our state drinking water primacy agency, the US EPA, as well as state agencies such as DEQ and the Department of Health. No state agency has the available personnel or budget to allow for field staff to provide the following services.
Help Available
The Wyoming association has grown from one Circuit Rider in 1987 to the present nine full-time employees.
The Training and Technical Assistance Program began in 1989. Water and wastewater operators must be certified and undergo continuous education. This program organizes professional training programs for operators and system decision-makers. Training courses are directed toward everyday problems that systems encounter particularly items that pertain to the Safe Drinking Water Act (SDWA). Courses are submitted to Department of Environmental Quality (DEQ) for certification of contact hours to be credited to operators' state license requirements. Our training classes provide nearly all of the state's certified operators with their continuous education requirements. Annually, over 15,000 man hours of training are conducted for operators and 2,000 hours for elected officials or system managers on financial and governance issues.
Our 3 Circuit Riders (CR) travel the State answering requests for help from a large portion of approximately 778 public water systems in the state.
Typical tasks that the CR is asked to perform are: (each CR is a road warrior who makes over 420 on site visits each program year.)
Give advice on rate structures and forming new districts.
Assist in loan or grant applications.
Assist in governance or financial issues.
Train operators in the operation and maintenance of their system.
Develop a system of maintenance.
Help take required tests and teach operators the correct testing methods
Assist with specific maintenance problems.
Leak and line location.
Train on record keeping.
Reduce cost of power and water losses.
Any other service to help the water system succeed.
The Wastewater Program was started in June of 1993. The WW technician performs many of the same functions as the CR, specializing in the wastewater field. With approximately 200 wastewater systems in the state, he is able to visit these systems with greater frequency. A large part of this assistance is directed toward the treatment of wastewater collection systems and the maintenance of lagoons. This program also facilitates training for Wyoming's wastewater operators. This program specialist provides a mix of on site technical assistance and both on site and classroom training. Over 420 visits are conducted annually for technical assistance and training by this program.
Our newest program is the Source Water Protection Program. The program expands upon the efforts of wellhead protection to provide water protection planning to both groundwater and surface water systems. The program is a multi-jurisdictional, multi-barrier approach to water protection accomplished through the formation of partnerships of all water users in the designated protection area. With Wyoming being a headwater state, this program may be more vital now than when it originally began. Coal Bed Methane issues, leaking solid waste sites, increased energy development are all contributing to increased risks of potential contamination. A specialist is available to assist the state in this effort.
Membership income allows our state association to supplement program spending, provide necessary program support, conduct vendor training expo's, maintain an award winning website to keep system operators informed, publish a quarterly magazine, with a circulation of over 1600 to operators, systems and interested people in and out of the state and publish a monthly newsletter geared toward technical updates or areas of concern so that operators are continually kept up-to-date in their efforts to provide "Quality on Tap" water supplies.
Additional activities are: NRWA in-service training (our staff receives over 80 hours a year each of up to date technical training so that our services maintain current information given to the operators and system managers), our annual technical conference held in April each year, which draws numerous exhibitors of new products for the water and wastewater field, attendance of the National Technical Conference each year in September, the Water Rally in Washington, DC where operators and system managers meet with our Senators and Representatives to discuss issues pertaining to the water and wastewater industry. An example of the work that has been done is the Senate and House Bills which revised the SDWA, the small system exemptions for chemical storage and security legislation which saved hundreds of thousands of dollars for small systems in testing, monitoring, storage and security element costs while not putting public water supplies at risk.
We respond to all calls and lend assistance where possible to any system. Of particular concern to our technical staff is ineligible systems such as Dude Ranches, private camp grounds, mobile home/RV parks called transient non community (for profit) systems which are not as regulated as community systems but account for 100% of all water borne disease outbreaks in Wyoming. We are able to assist these systems only when requested by EPA to help mitigate an administrative order (notice of violation) or beginning in 2012, a state funded Circuit Rider is available.